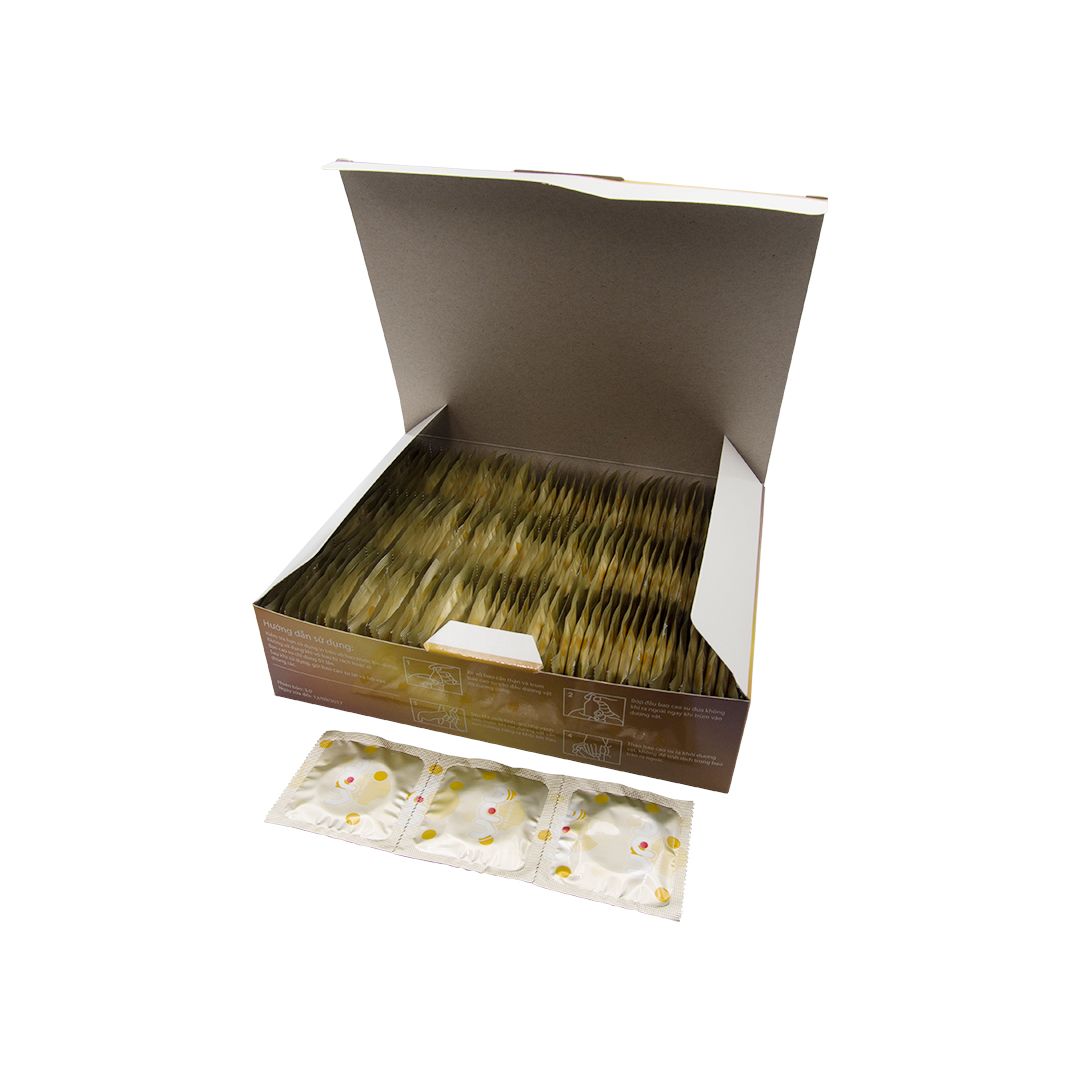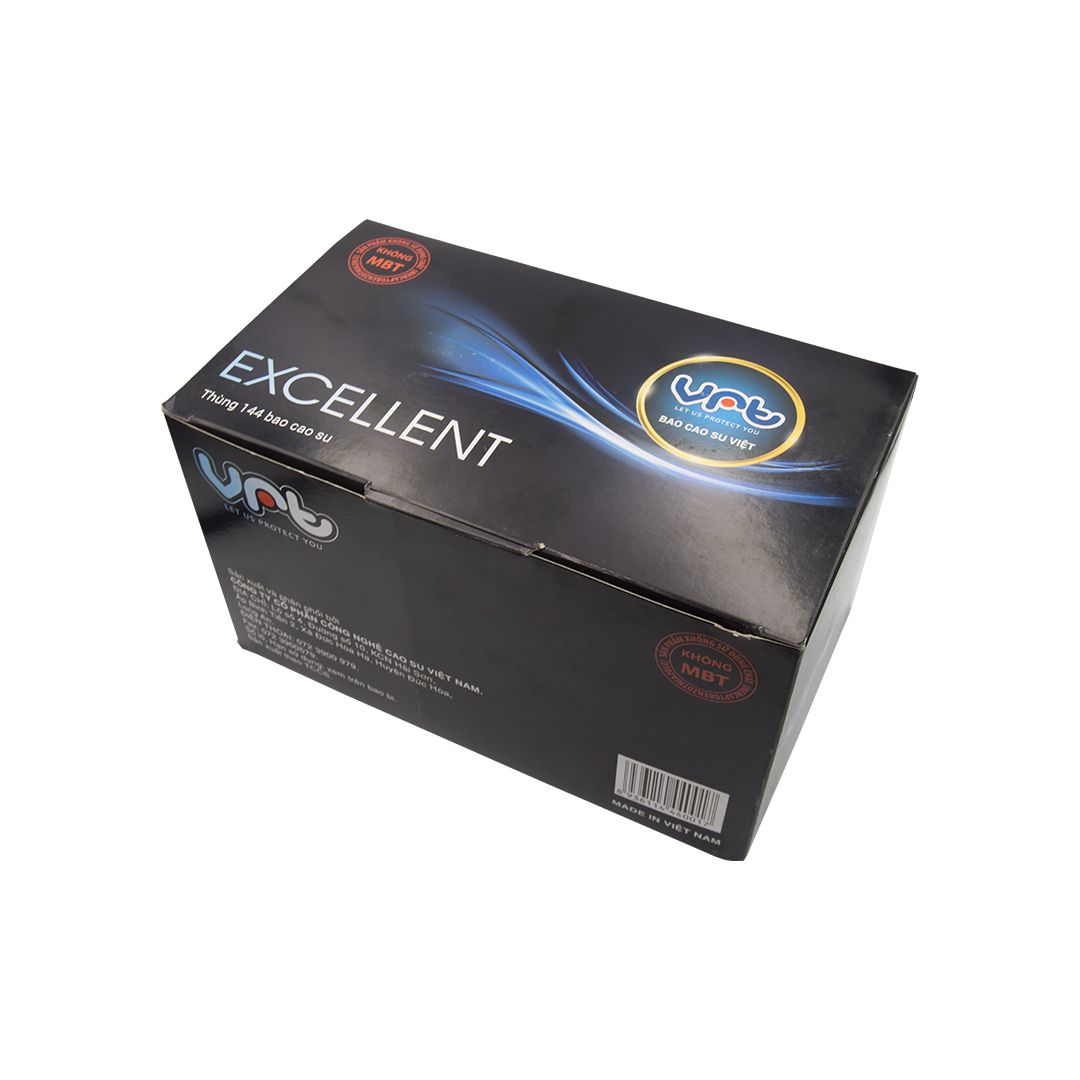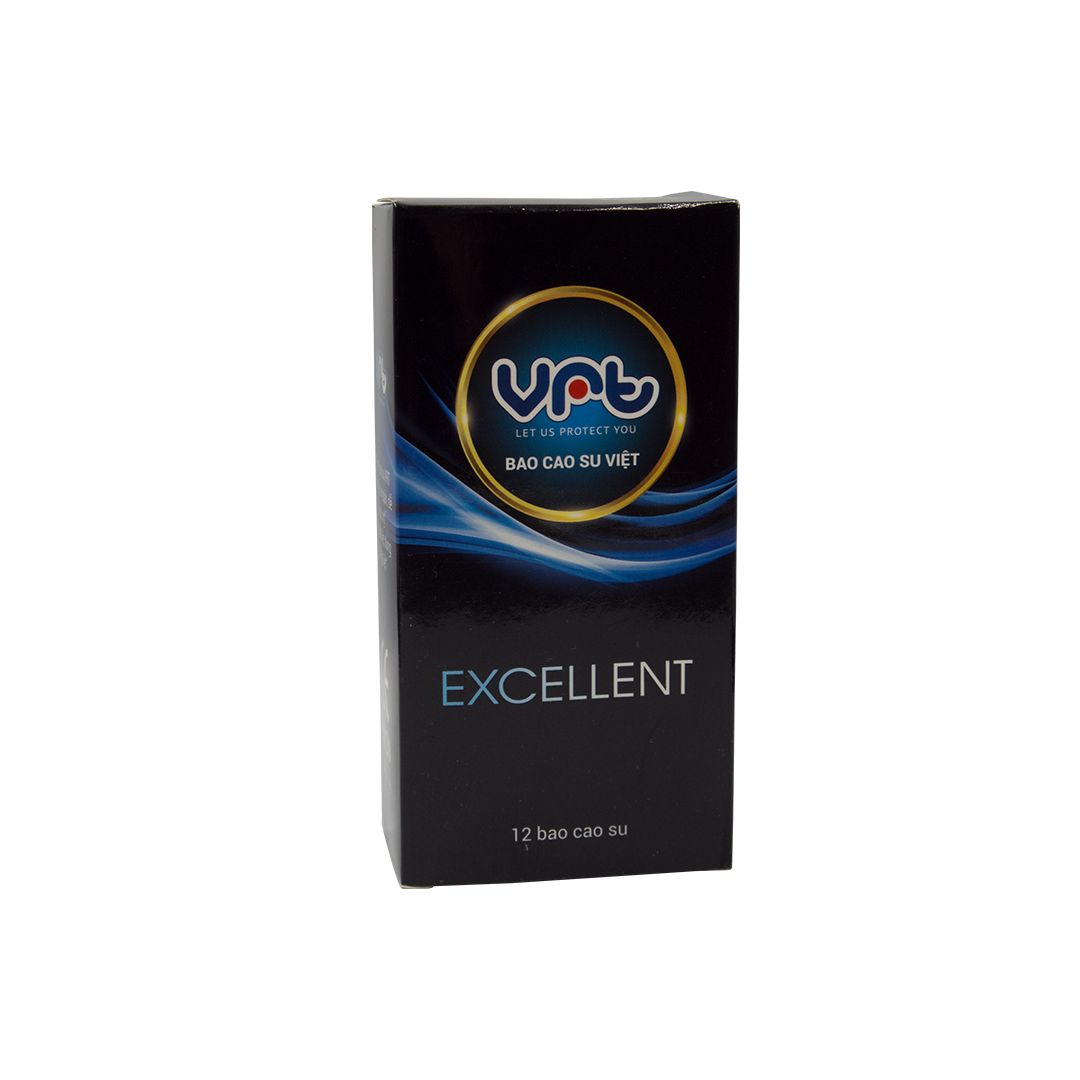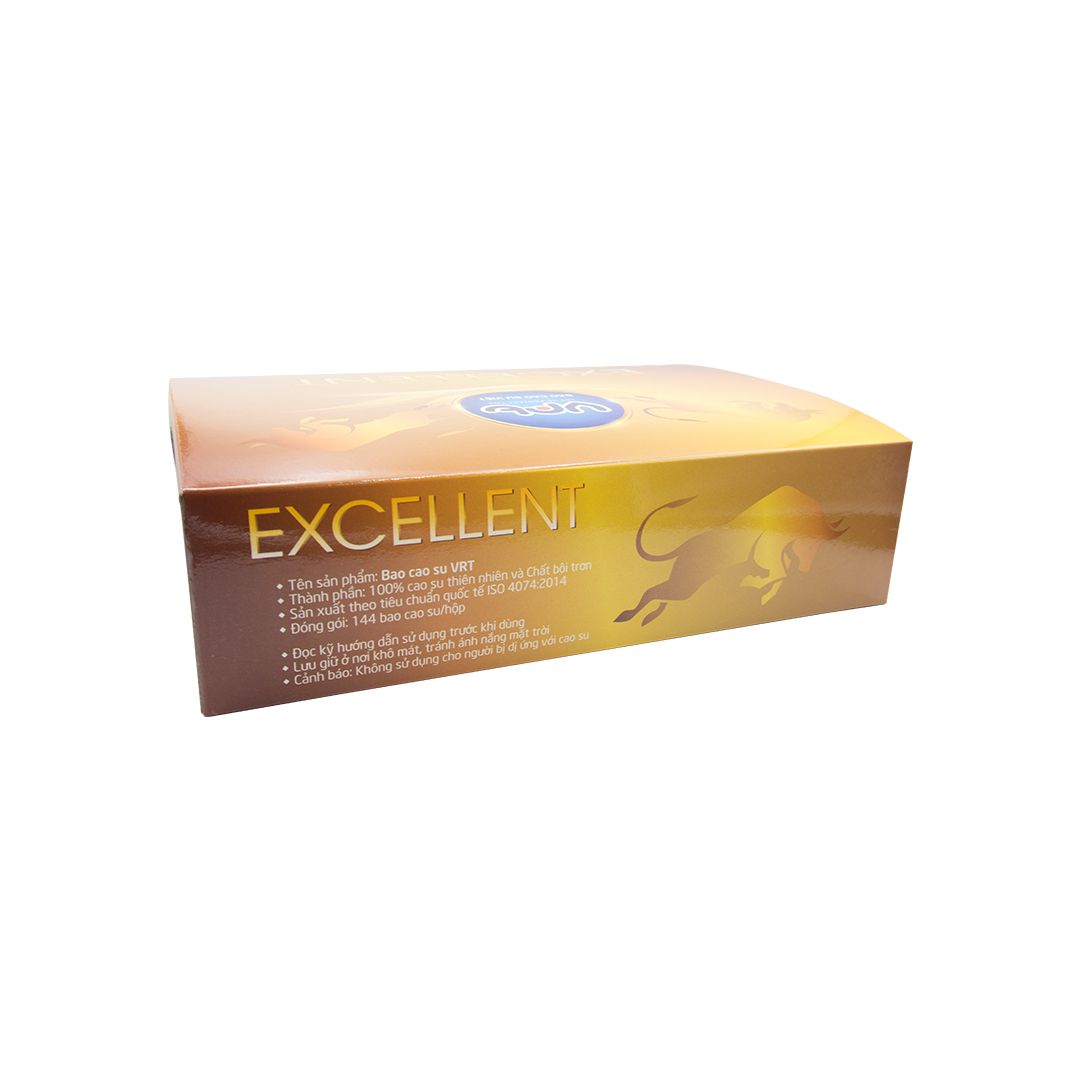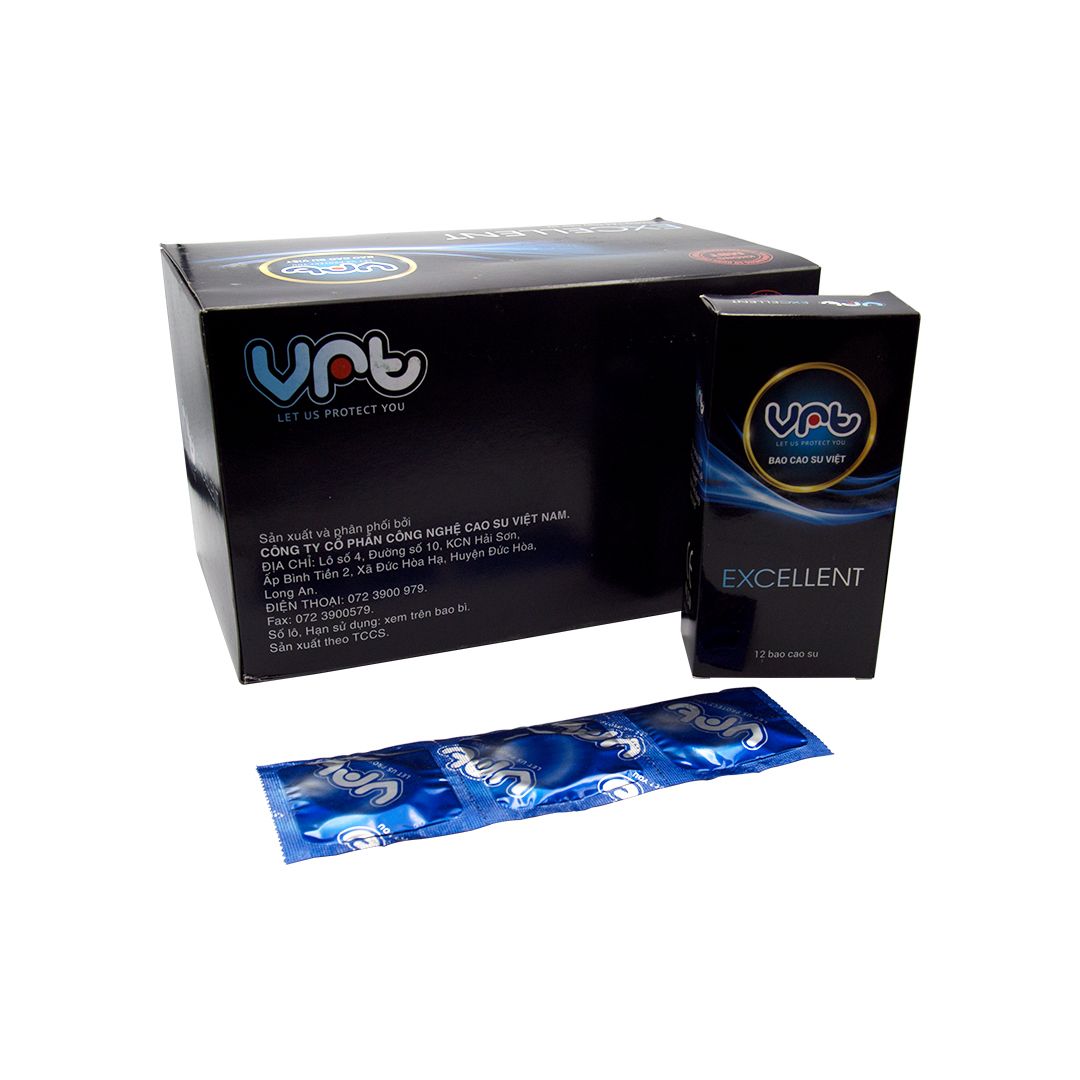 VRT Excellent Black/ Yellow
PRODUCT INFORMATION
Condoms for hotels.
VRT Excellent condom helps prevent pregnancy, prevent sexually transmitted diseases. Produced by German technology with thin and chewy bags, extremely safe to prevent pregnancy and sexually transmitted diseases. In addition, VRT Excellent condoms have many lubricants, good heat transfer to help prevent dryness or burning pain. The non-MBT (Mercaptobenzothiazole) VRT condom can cause cancer according to WHO recommendations.
Our condoms are made with the best natural rubber. Natural rubber liquid purification using the most advanced screening and separation processing technology.
Softer: hold close to skin, do not fold because condom discomfort.

Quieter: The process of making love against dryness.

More elastic: Control all types of posture, reduce sleeve fracture effectively.
*** FEATURE
- Form: Plain, Straight shape, smooth texture.
- Material: Natural silicone.
- Length: 180 mm.
- Width: 0.065-0.070mm.
- Lubrication oil: 480-550mg.
- Flavor: Flavored and scented along the full shaft.
- Kind of flavor: Lemon / Banana / Orange / Grape / Strawberry / Peppermint / Vanilla / Blackcurrant / Cherry / Peach / Chocolate / Pineapple / Rose / Coca Cola / Green apple / Tutti Frutti / Coffee etc.
- Shelf life: 5 years.
- Quality: European standard, WHO standard.
- Certification: ISO.
- Color: Natural / Black / Red / Pink / Blue / Green / Yellow, etc.
- Package:
100pcs/ box, 144pcs/ box.

40 boxes/ carton.