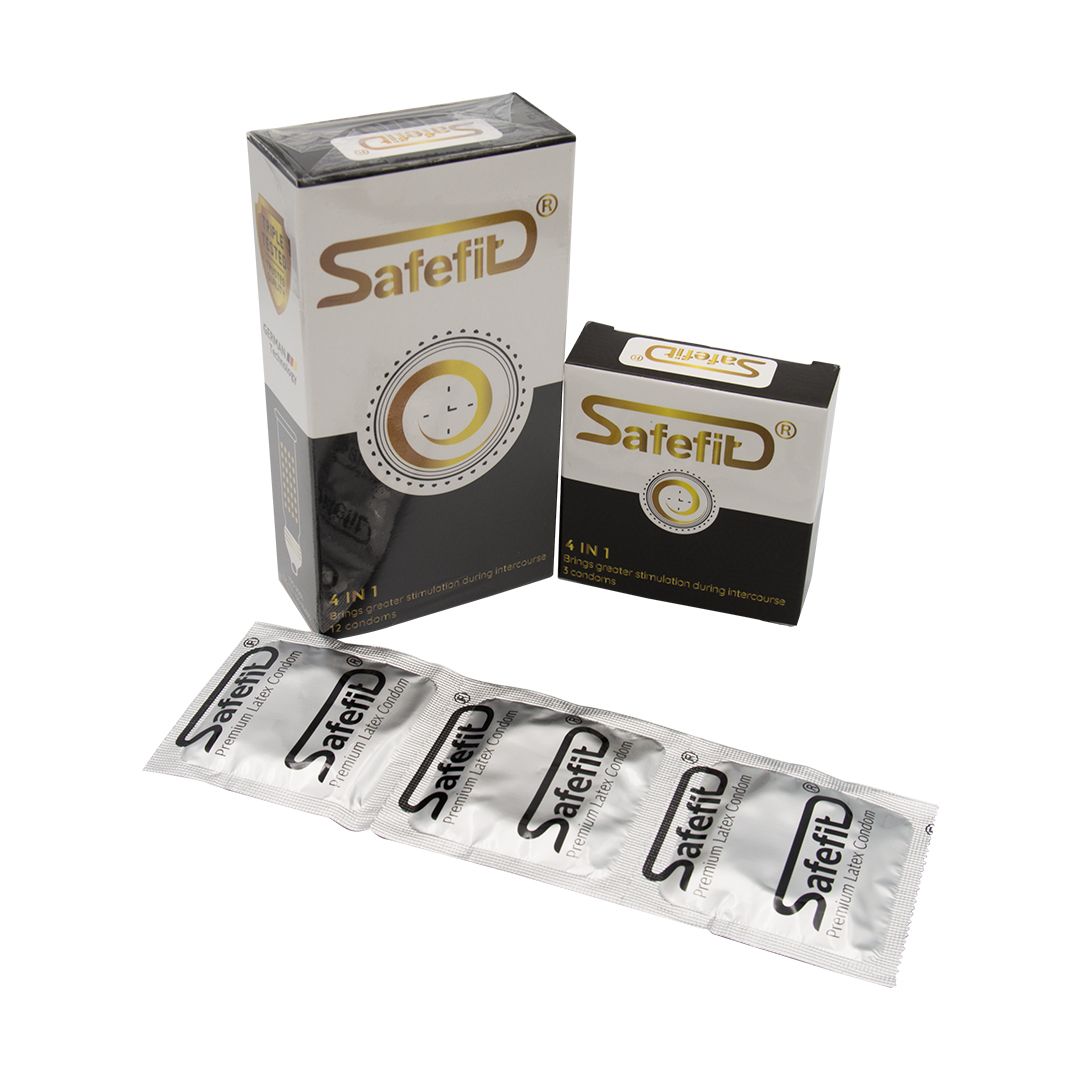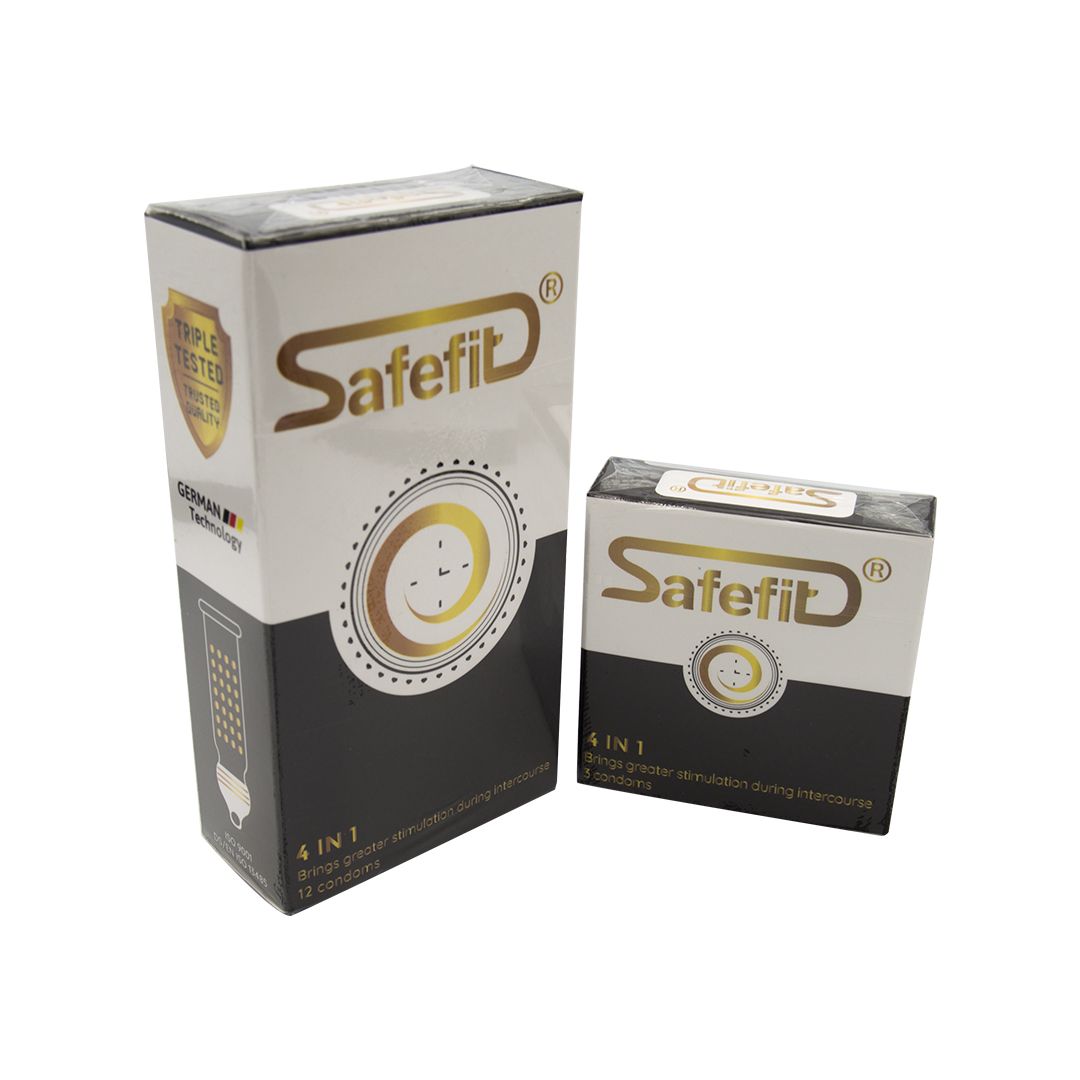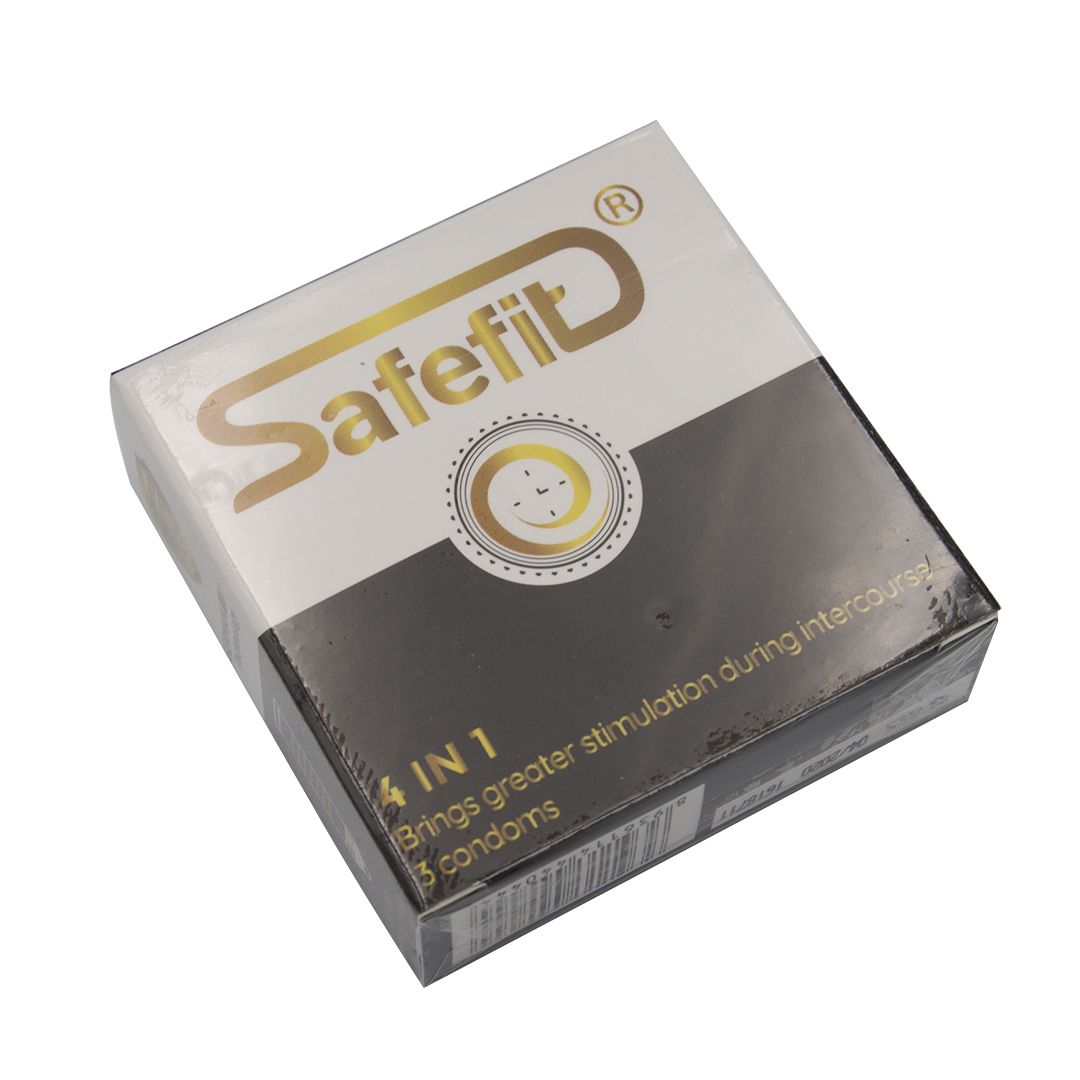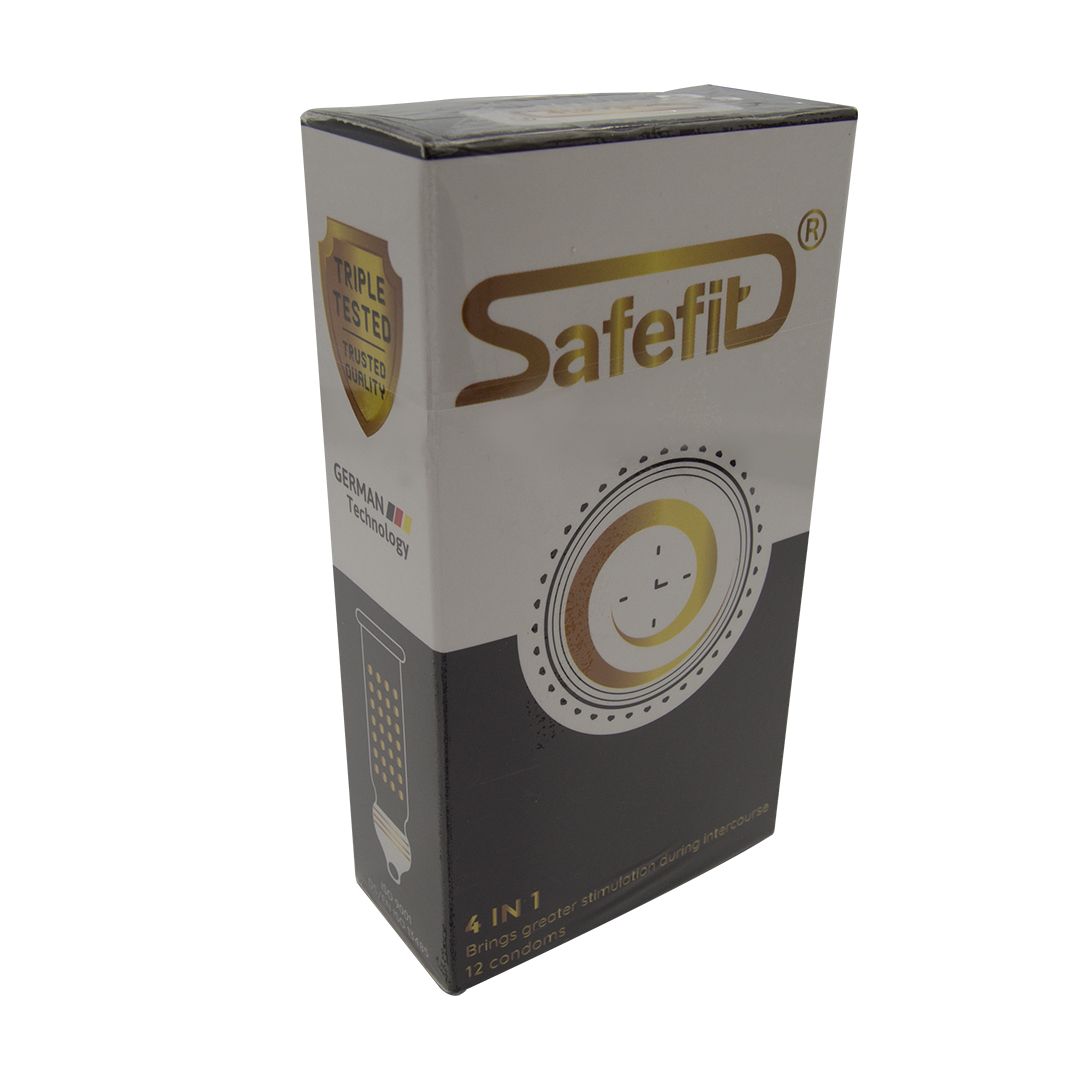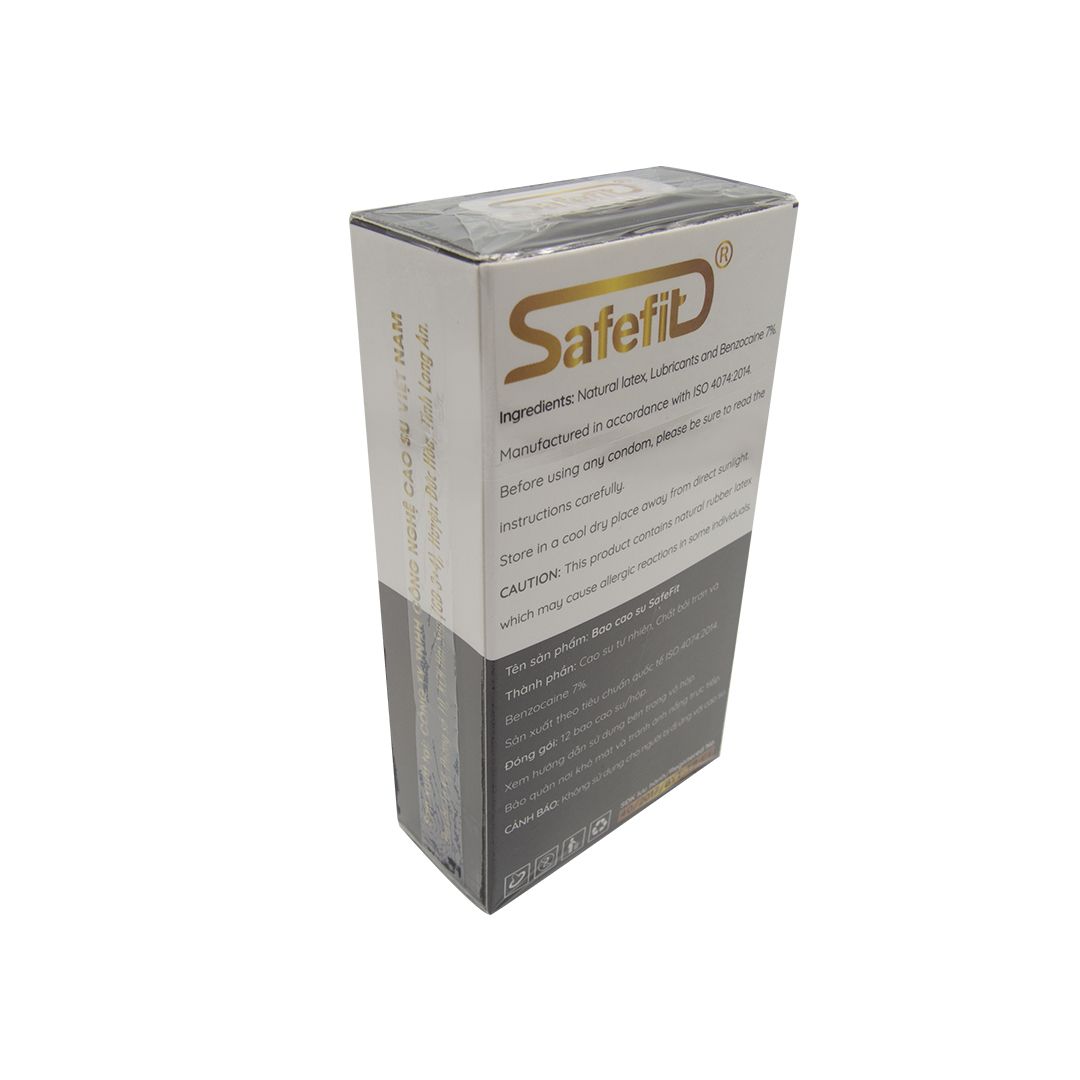 PRODUCT INFORMATION
Intense stimulation, maximum delay.
With hundred big dots, rib and time prolonging delay.
Safefit 4 In 1 Condom with many outstanding features: many ribbed spines on the surface of the body helps increase friction, stimulating feeling for both during sex. A tie at the top of the button has the effect of creating a tight grip, preventing the bag from slipping during sex. Is a line of condoms against premature ejaculation most powerful today when supplemented with anesthetic (benzocaine) 7% content to help prevent premature ejaculation, prolonging sex longer.
*** FEATURE
- Form: Ribbed, Dotted.
- Size: 49mm.
- Material: Natural silicone.
- Time prolonging delay: 270mg.
- Length: 180 mm.
- Width: 0.065-0.070mm.
- Lubrication oil: 480-550mg.
- Flavor: Flavored and scented along the full shaft.
- Kind of flavor: Lemon / Banana / Orange / Grape / Strawberry / Peppermint / Vanilla / Blackcurrant / Cherry / Peach / Chocolate / Pineapple / Rose / Coca Cola / Green apple / Tutti Frutti / Coffee etc.
- Shelf life: 5 years.
- Quality: European standard, WHO standard.
- Certification: ISO.
- Color: Natural / Black / Red / Pink / Blue / Green / Yellow, etc.
- Package:
12pcs/ box - 144 boxes/ carton.

3pcs/ box - 432 boxes/ carton.
PRODUCT REVIEW
Great experience-Orlando - 29/10/2020 16:00:57 PM

Many tendons floating on the surface of the condom help increase friction, create a sense of stimulation for both during sex, create a new feeling than conventional condoms, achieve faster pleasure, stimulate partners more.