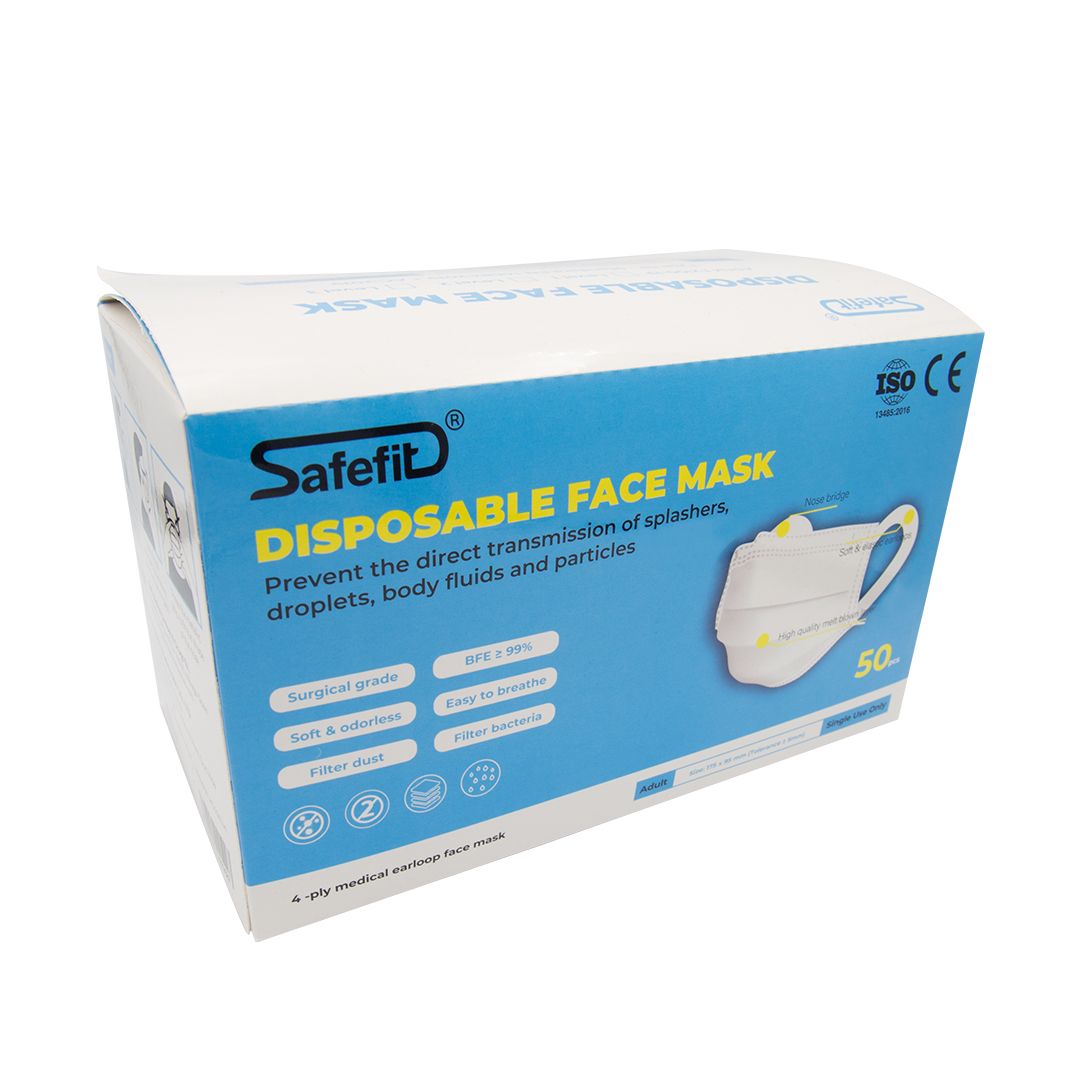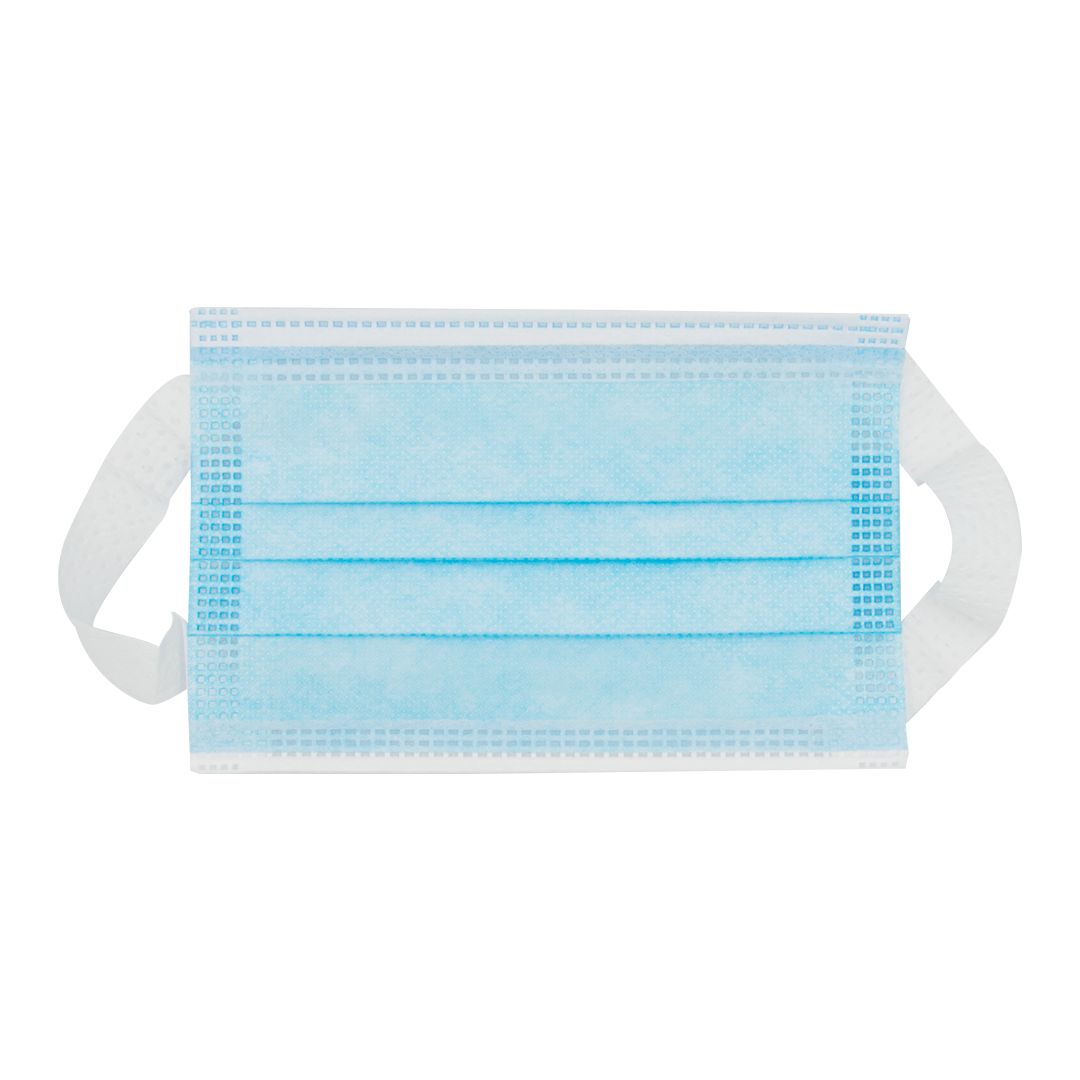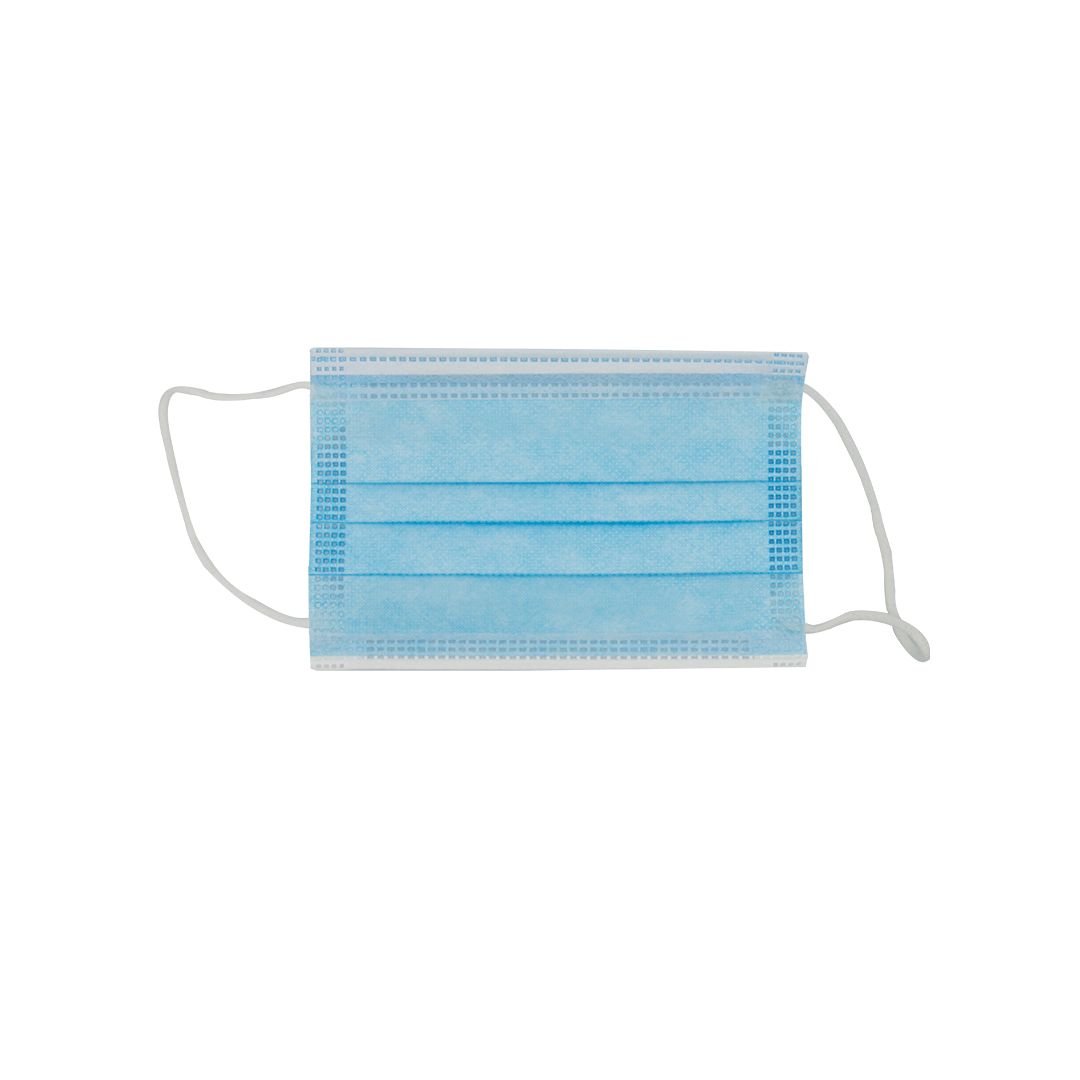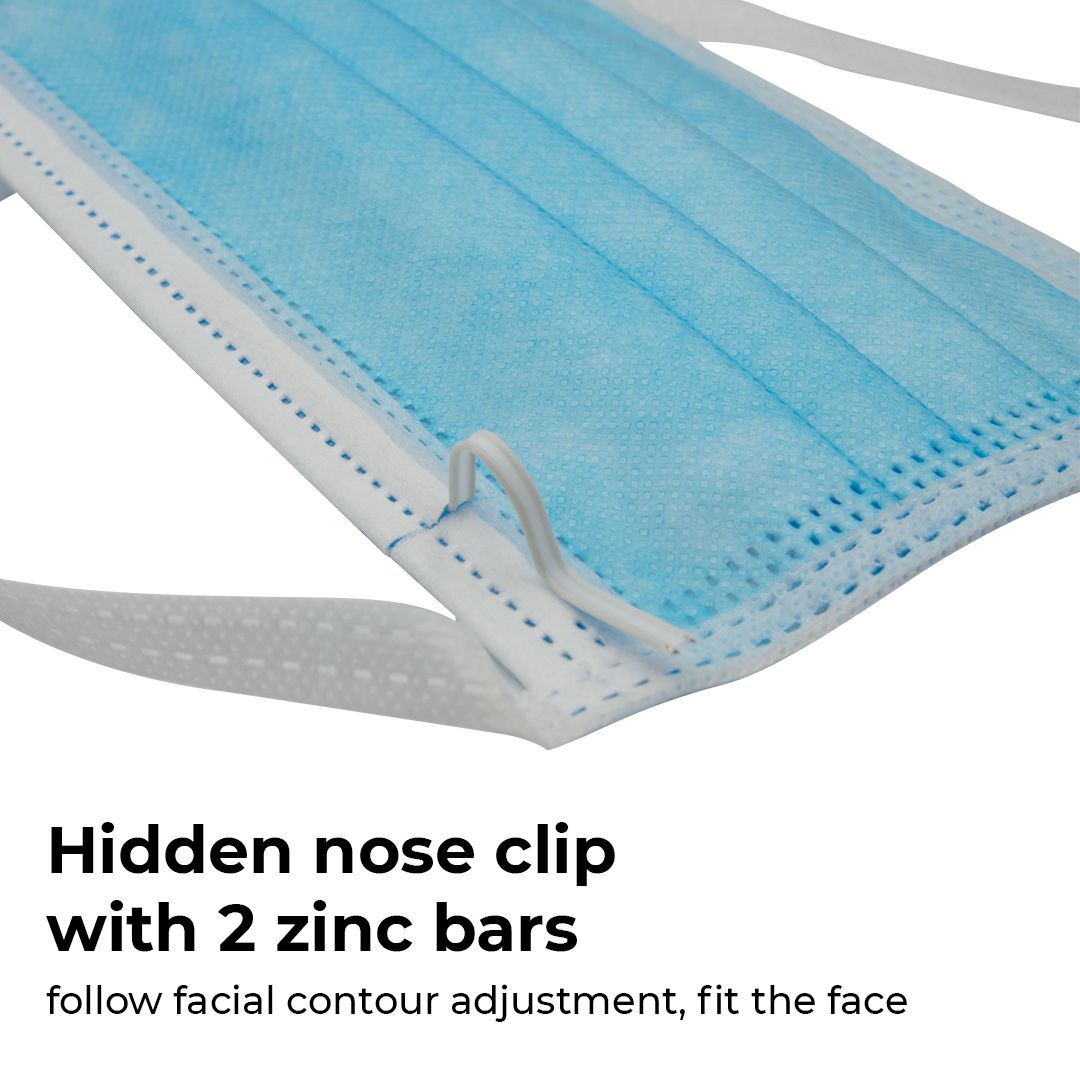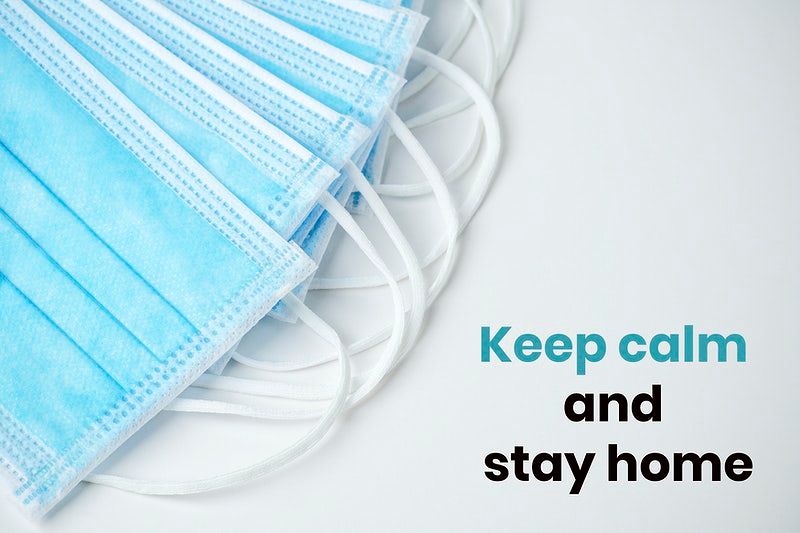 4-Ply Surgical Face Mask (50pcs/ box)
PRODUCT INFORMATION
A surgical mask is a loose-fitting, disposable device that creates a physical barrier between the mouth and nose of the wearer and potential contaminants in the immediate environment. If worn properly, a surgical mask is meant to help block large-particle droplets, splashes, sprays, or splatter that may contain germs (viruses and bacteria), keeping it from reaching your mouth and nose. Surgical masks may also help reduce exposure of your saliva and respiratory secretions to others.
* All medical face mask comes with:
- An Elasticated Strap to Fit Around Most Size Head.
- Sizes: Easy to breathe through, soft, odorless & non-irritating.
- Helps filter out dust, bacteria, pollen germs, etc.
- Material: Made of non-woven fabric and polypropylene melt-blown fabric, nose clip and elastic cloth, elastic ear loop creates the comfortable feeling, fit almost all face size.
- Type II & IIR - Standard EN 14683:2019m + AC:2019.
- Level 1, 2, 3 - Standard ASTM F2100-19.
* We have certificate ISO; FSC (Free sales certificate); PPE (personal protective equipment), TUV, mask sold all over the world.
* Hidden nose clip: can follow facial contour adjustment, fit the face.
* High-elastic, round or flat earloop low pressure, ears more comfortable.

*** SPECIFICATION

- 4-layer: SS + SS + MB + SS.
- Earloop type: elastics earloops/ traditional earloops.

*** FEATURE

- Color: Color: blue, white, pink, black.
- Size: 175 x 95 mm (Tolerance ± 5mm).
- Be sterilized by Ethylene Oxide gas.
- Material: This product is made of non-woven fabric and polypropylene melt-blown fabric, Zinc coated with plastic nose bridge and bendable earloop.
- Storage conditions: Store in a cool and dry palace with good ventilation.
- Packaging: 50 pcs/ box, 50 boxes/ carton, Standard Export Packaging.
- Leadtime: 10 - 15 days.

 

*** LEVEL

1. Level 1:

- Barrier test: BFE >95%, PFE > 95%Splash resistance pressure: 80mmHg
- Safety Test: Flammability: Class 1
- Physical Tests: Differential Pressure < 5.0 H20/cm2

2. Level 3:

- Barrier test: BFE >98%, PFE > 98%, Splash resistance pressure: 160mmHg
- Safety Test: Flammability: Class 1
- Physical Tests: Differential Pressure < 6.0 H20/cm2

3. Type IIR:

- Barrier test: BFE >98%, PFE > 98%, Splash resistance pressure: 160mmHg
- Safety Test: Flammability: Not required
- Physical Tests: Differential Pressure < 60
PRODUCT REVIEW
These masks are good for everyday use-CATHERINE - 28/10/2020 15:56:19 PM
These masks are good for everyday use while social distancing. The ear loops are a just a tad long and do make for a slightly loose fit. Having said that, it will be hard to find masks that aren't like these. I'm generally happy about the purchase. I have attached a photo to show the different length of ear loops. the shorter ear loops provide a more snug fit to the face, but like I said those are now hard to find.
Very satisfied with these masks-John - 28/10/2020 15:18:28 PM
They're lightweight and very comfortable to wear. I also used them for my kids by just folding the ear loop and they fit nice and snug the way they should. Due to Co-vid 19, I needed masks asap since they're required once again and got them the next day I ordered.