Steps to order at www.level3surgicalmasks.com
Step 1: Search and choose product.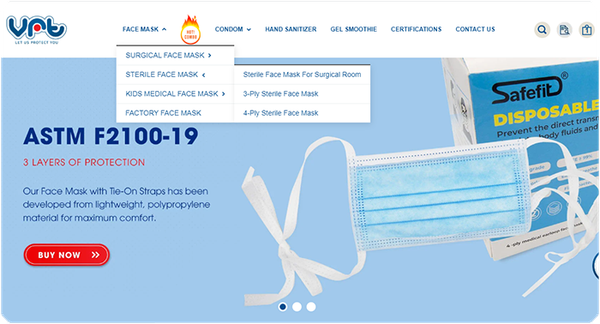 Step 2: View Product Information (such as price and availability).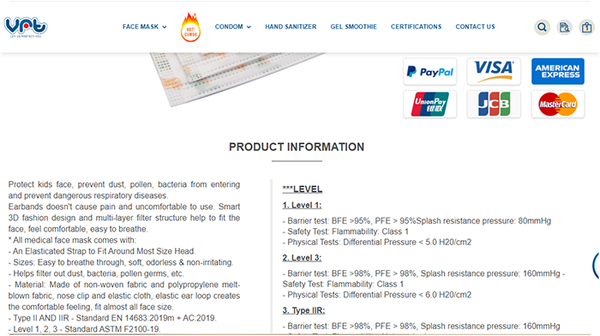 Step 3: Add Product to Cart and Proceed to checkout.
Choose the quantity and type, then add product to cart and proceed to checkout.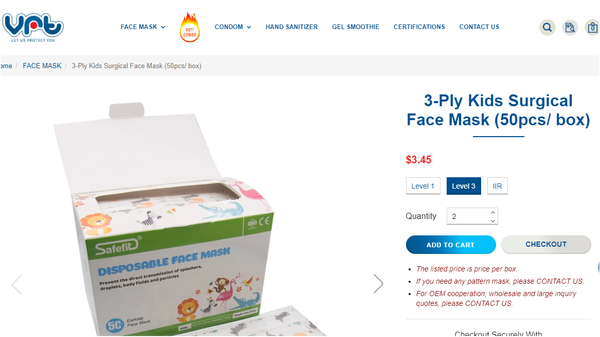 Step 4: Fill in your shipping information, including your name, address, and phone number.
Step 5: Click on Others Country and Next to Payment Method button.
When click on Others Country and next to payment method, the shipping fee of each country will be listed. Please choose your country to see the shipping fee.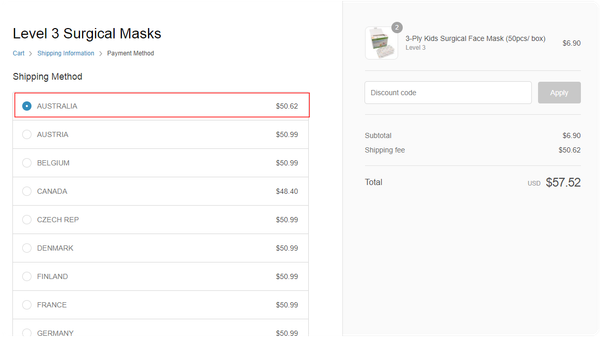 If you country is not listed, please contact us to order: level3surgicalmasks@gmail.com
Step 6: Check your order and choose the payment method.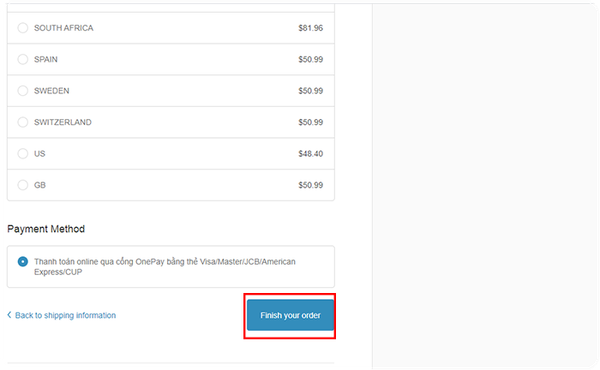 Step 7: Process payment and order.
For payment by Visa/Master/JCB/AMEX/CUP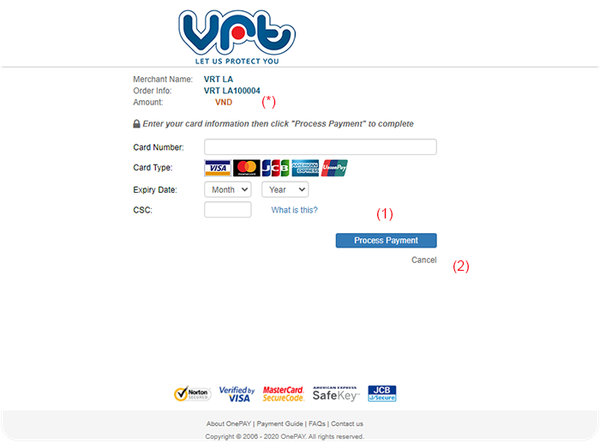 (*) The displayed currency is VND (according to the Law of the State Bank of Vietnam), it's converted from USD in the previous step with rate: 1 USD= 23,270 VNĐ. This rate is updated daily.
(1) Fill in Card Number/Card Type/ Expiry Date/ CSC and click Process Payment to complete order.
(2) Click cancel if you would like to cancel order and payment.
For OEM cooperation, wholesale and large inquiry quotes, please CALL US: +84 86 803 18 21 or +84 96 555 50 05.

Note: We only accept orders when providing the accurate information about the address, phone number and completed payment.